Please join us on Thursday, May 24th, 2012 at 7:00 pm for our Annual Coffee & Dessert Evening in the parish hall of St. Ambrose Church (210 South Street). MP Stephen Woodworth (Kitchener Centre) who is challenging the current definition of "human being" within the Canadian Criminal Code will speak about his Motion 312. Mr. Woodworth's motion states, "Parliament has a solemn duty to reject any law that says some human beings are not human."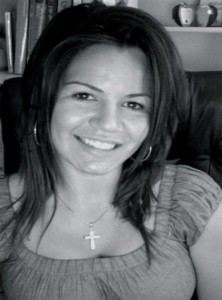 Tania Rosario will provide musical entertainment. Tania is a Secondary School Teacher and Head of Religion & Family Life at
Monsignor Doyle Catholic Secondary School. Tania has been nominated for the 2012 Bernice Adams Awards in the area of music and performing arts due to her involvement with singing in the community for charitable events, at community centres, and nursing homes.
Tickets are $10.00 per person. Please call our office for tickets at 519 623 1850.
We are in need of donated items for our Silent Auction. Pleae call our office to donate.
Click here for our promotional Coffee and Dessert Poster.