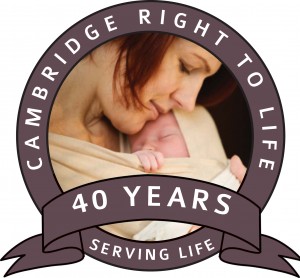 Cambridge Right to Life will be celebrating its 40th anniversary at our Dessert & Coffee Evening on Thursday, May 23rd, 2013. It is a bittersweet celebration.  Bitter, because we mourn the over 3 million Canadian human beings who lost their most basic right and freedom through our unjust abortion law.  Sweet, because we celebrate Cambridge Right to Life's service to our community, which has resulted in the untold lives saved through our pro-life work.
The event will begin at 7:00 pm  at The Pines, located at  115 Fountain St. South, Cambridge.  Tickets are $15 per person. 
Our guest speaker is Conservative Member of Parliament Mark Warawa who has introduced Motion 408. His motion calls on the House of Commons to condemn sex-selective abortion in Canada. To sign his petition go here.
For tickets call 519.623.1850.